NTT names Connected Conservation as part of its Sustainability Ambitions
Growing our long-term partnership that empowers local people with tools and opportunities.
---
Connected Conservation Foundation is thrilled to be named as one of the leading commitments in NTT Ltd.'s Sustainability Ambitions. NTT Ltd. is a leading, global technology services company, committed to protecting wildlife and vital ecosystems through technology as part of its Sustainability Ambition.
Dimension Data and Cisco founded Connected Conservation in 2015. NTT Ltd. acquired Dimension Data and the NTT brand continues to champion and support Connected Conservation globally, as we look to expand the initiative beyond Middle East Africa, to help conservationists in India and other regions.
The value of Protected Areas is clear. They represent the cornerstone of biodiversity conservation; maintaining key habitats, providing refuge and allowing for safe species movement, as well as ensuring the continuation of natural processes within the area. Protected ecosystems also provide the livelihoods for nearly 1.1 billion people around the world, representing the primary sources of drinking water for over a third of the world's largest cities, and play a key role in absorbing carbon. [1].
Providing tools and resources to protect and restore our natural world.
We are grateful to NTT for generously supplying project management, technical design, local field and remote engineering teams, to implement a range of appropriate technologies to support conservation efforts. From equipping park rangers with radio devices, to installing reserve area networks, to developing advanced solutions that use the latest AI to monitor nature from satellites. NTT's engineers are supporting the design and implementation of tools essential to tackling poaching, managing human-wildlife conflict and mitigating threats to natural ecosystems.
Collaborating to enable enhanced capabilities for protected area management
CCF, together with NTT and Cisco, has expanded its sustainability partners over the past six years, to work with like-minded organisations including, Airbus, Microsoft, Northern Rangelands Trust, Sabi Sand Wildtuin and more, to refine how to design and deploy technology for species conservation.
We're constantly improving our approach for sustainability, trialing new tools in our South African test site. Working closely with our field partners Sabi Sand Wildtuin to bring new technology solutions to the ground and evaluate their benefits for conservation. Protecting wildlife and ecosystems through technology requires a disciplined focus on delivering conservation value, with deep collaboration to overcome the challenges of complex deployment environments.
Through our long-term partnerships with local partners, Cisco and NTT, we've been able to provide connectivity and communications to more than one million hectares, equip 100+ rangers and 6 operations rooms, suppling tools for early warning of threats, poaching, habitat degradation or illegal fishing. Through on-the-ground training, education and support we've helped local conservation teams successfully use technology in the protection of endangered species.
Looking ahead to help recover more wildlife and natural ecosystems.
Together we're currently enabling infrastructure in protected areas across South Africa, Zambia, and Kenya, and this year, we're working to equip five new conservancies. Sustainability is key, and we are excited to start working with NTT to help craft an employee voluntary programme, aiming to provide an IT service desk approach to maintain vital connected conservation technologies in the field and provide technical support to our local partners on the frontlines of protecting our natural world.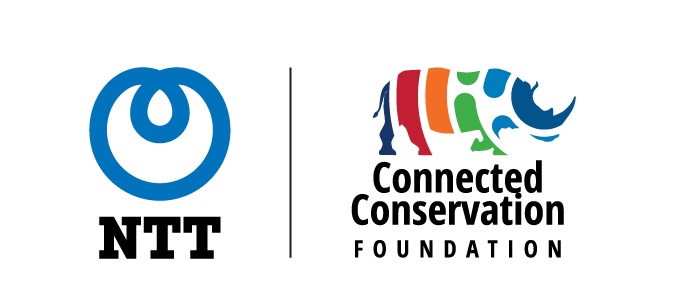 [1] Protected Area Overview, Convention on Biological Diversity https://www.cbd.int/protected/overview/